Hereford Celebrates Civic Center Grand Opening
Category: Architecture
Written By: Valerie Edgren
Date: May 6, 2021
The ribbon-cutting / grand opening of the City of Hereford Civic Center took place on April 23. Mayor Tom Simmons of the City of Hereford said, "We think it is a very handsome facility, and we are very, very appreciative of all those who have worked on it."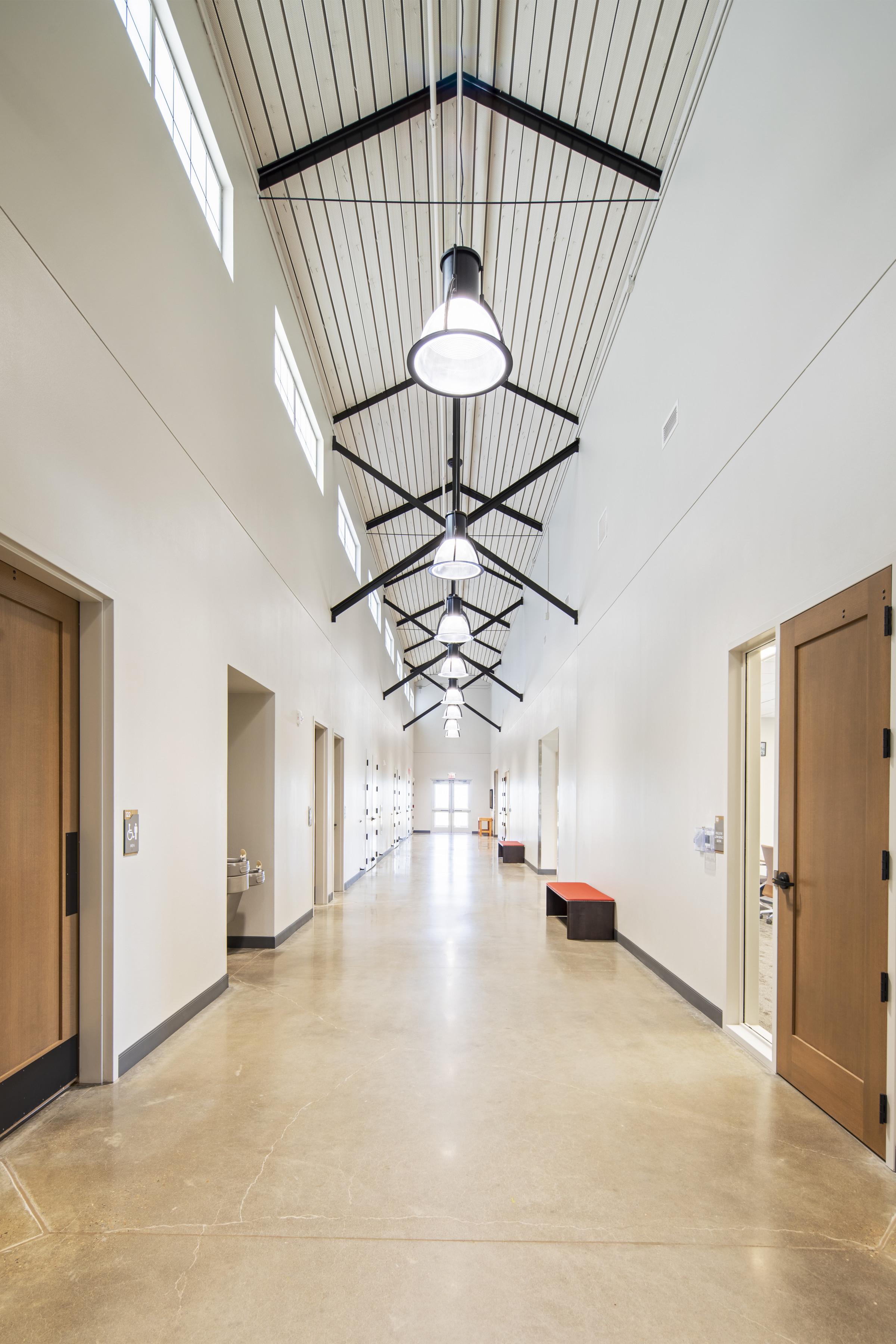 Robert Jones, Parks and Recreation Director in Hereford, said community feedback has been positive.
"People have been nothing but impressed so far – I think it's above everyone's expectations, the way it was constructed. My favorite design is the patio – the way they incorporated the fireplace with the stone – it has multiple uses – you can have a dance floor, you can get a DJ, or you can host a wedding; it's a really beautiful setting, the way they've done it," Jones said.
For City Manager Steve Bartels, the process of working with Parkhill was fluid.
"It was a very smooth process working with Parkhill. We had requested changes to accommodate the budget, and they were more than willing to help us do the things we needed to do to meet that budget and gave us a lot of choices, helped us make those decisions, and the process was really smooth, he said.
Replacing a community center originally constructed in the 1950s, the civic center will give more meeting space and draw more people to a more versatile, multipurpose facility that is significantly more user-friendly, Bartels said.
"I think people are impressed with how nice it is, how well it's laid out, and the overall look of the building – inside and out."
The new Civic Center building harks back to some of those agricultural characteristics within the vernacular of this area, said Parkhill architect Scott Slagle. On the interior, designers fused exposed woods, rust colors, and industrial finishes to meld a salute to the history of the area with a contemporary feel. The new design features masonry finishes that complement the colors of the nearby Amarillo College campus but also include gray metal paneling, exposed steel, and roofing reminiscent of Hereford's unmistakable agriculture heritage. The entry canopy and concourse clerestory forms are reminiscent of the feed mill, cotton gin, and agricultural facilities that line the US Highway 60 corridor.