How a School's Design Can Impact Mental Health
Category: K12 Education
Written By: Nicole McBride
Date: May 19, 2023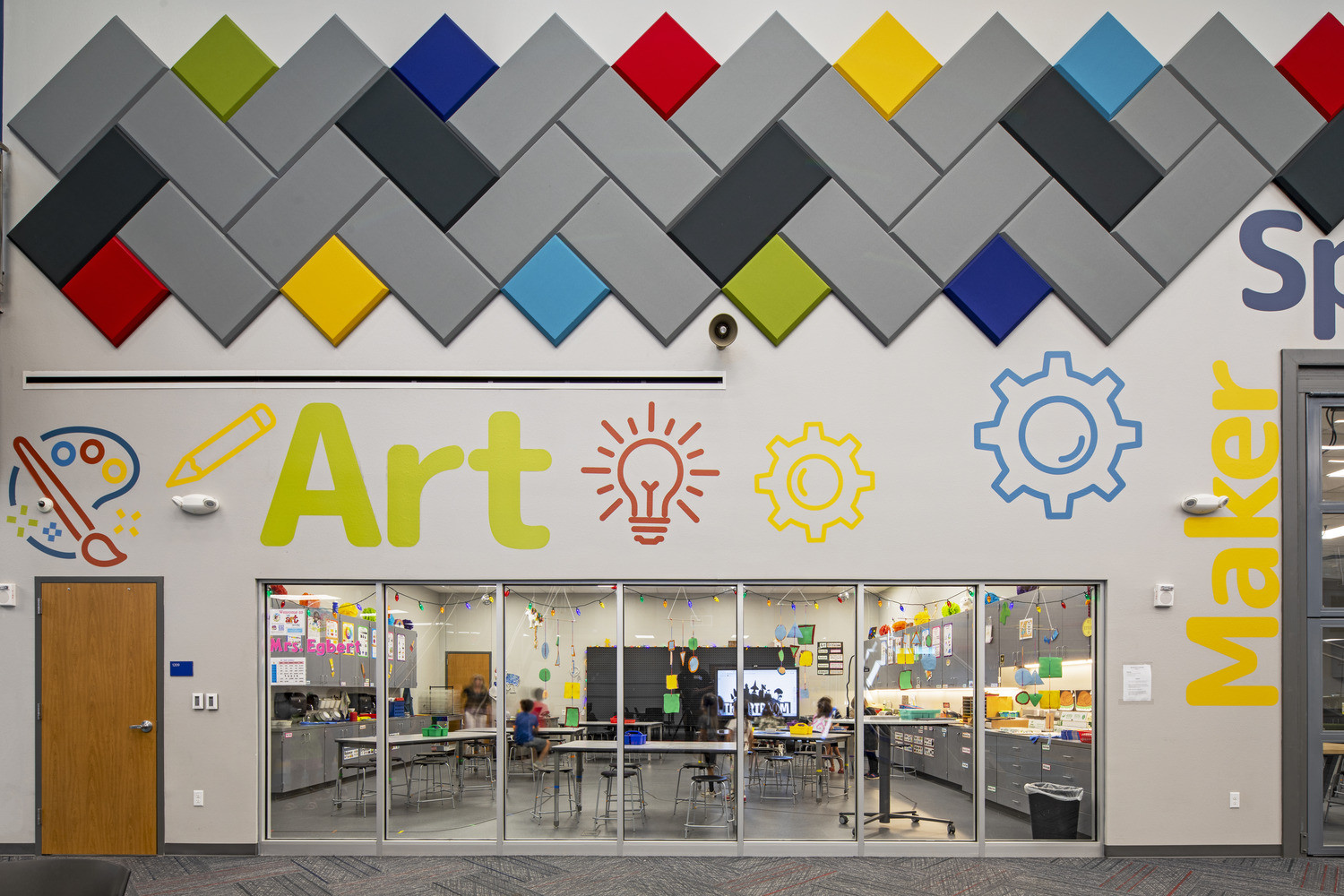 Think back to your elementary school days. Do you remember what made your best days at school – extra recess time, art class, group assembly? Did your classroom have windows? Did you know where the nurse and counselor were located? You have these memories because they made impressions on your school experience and mental health.
"Mental health is critical to education," said Superintendent of Terrell ISD Georgeanne Warnock, a trusted partner and educational advisor of Parkhill. "In fact, one of my favorite conferences ever was through Momentous Institute – a collaboration of educators and mental health professionals. Educators are really the front line of mental health and providers of mental health resources for many families."
According to the National Center on Safe Supportive Learning Environments, "a positive school climate is critically related to school success." The school environment includes safety, engagement, relationships, and physical elements of an educational facility. Architectural design has the power to affect each of those factors in a learning environment.
"With regard to our favorite design features," Georgeanne said, "I think natural light, invitation of nature, openness, lack of clutter, and spaces that are open are helpful for mental health — we have tried to incorporate what we can in these old buildings of ours!"
Other elements, such as plants or water features, and calming colors and textures, can also positively impact a school environment. The overall flexibility to accommodate a variety of learning and teaching styles and ease of accessibility throughout the building's layout is a highly comprehensive and inclusive part of the overall design.
Even certain stressors that seem uncontrollable can be manipulated. Releasing ten classes for lunch or having 30 students in the gymnasium is bound to get noisy. Excessive noise levels can heighten stress and confusion. By using knowledge of architectural acoustics, absorbent materials, wall padding, or strategic placement of furniture, sound reverberation can be reduced.
Collaboration with school districts, parents and teachers, and listening to the feedback of students help fill in the puzzle pieces that create a design fitting the unique needs of educational facilities.
Ashlee Horsely, AIA, has worked in Parkhill's K-12 practice for 16 years. Throughout her experience, she said accessibility and visibility are two features she personally focuses a lot on in design.
"We have seen great success with counselors' offices that have a door into the office/administrative suite as well as a door out to the hallway so that a student can pop in without having an appointment or having to go through the office," she said. "If the counselor's door is open, you can pop in. This also allows the counselors' eyes on the students so they could pick out someone having a bad day or encourage a student."
Ashlee said visibility also has a positive impact in the school environment, such as reducing opportunities for bullying and boosting morale.
"Visibility and accessibility to extra-curricular activities, career and technical classrooms, and shops is important," she said, "so that the kids are exposed to all of the options they have at school to get plugged in and be successful in school and in the future."